SSDM is most often recognized for its highly successful client campaigns, and now is being equally honored for its financial stability.
Strength in numbers
SSDM has ranked at #309 on the Financial Times list of the 500 Fastest Growing Companies in America. The list was released in April 2020 and published in the May 12 issue of the Financial Times. According to the publication, the list recognizes those companies "that have achieved the highest growth in revenues between 2015 and 2018."
That time frame was particularly good for SSDM. The partner team had solidified, new clients came on board and the skills of our teams had accelerated.
For those clients who were committing to digital strategies, it also was a good time. So much was happening in our industry, it was just dizzying. Ad personalization, programmatic display advertising and content marketing all contributed to new offerings and new strategic directions.
The judging
The rating is the result of a joint project by the Financial Times and Statista, an online portal for information and data. Results were achieved by conducting months of research, public calls, intensive database research and directly contacting tens of thousands of companies.
So, we were properly vetted, and we're in good company. The list includes Yext, Snap and Office Libations 🙂
Steady as she goes
SSDM's President Nick Skislak explains that "growth is exciting because it means we're also growing our clients, while increasing our own footprint. We've created an agency that gets really tight with our clients' marketing and sales teams, so recognition like this builds confidence that we are here for them for the long haul."
Skislak also emphasizes the importance of building a strong team, full of talented people who know they have a place to grow and thrive. By maintaining a stable environment, both clients and employees benefit from an atmosphere of security.
Rock star teams
Success and growth are the happy end-product of really super collaborative teams, all working together to execute award-winning campaigns.
"I don't think most people realize the depth of skills required to mount a successful campaign in today's marketing environment," says Michael J. Taylor II, partner and creative director at SSDM. "It takes a high level of sophistication, at all skill levels,  to properly understand the audience, prepare the optimum campaign plan and delivery, and measure, monitor and manage the right data."
Amanda Farley agrees. Her role is on the operations side as partner and client accounts director. Farley says, "Our team consists of data miners, strategists, planners, designers and executors. It's a microcosm that's perpetually changing as we rapidly adapt to new client requirements, new technologies and platforms, and of course, what's up with the latest Google algorithm changes!"
In a recent SSDM blog, Amanda examined the anatomy of a successful digital marketing team.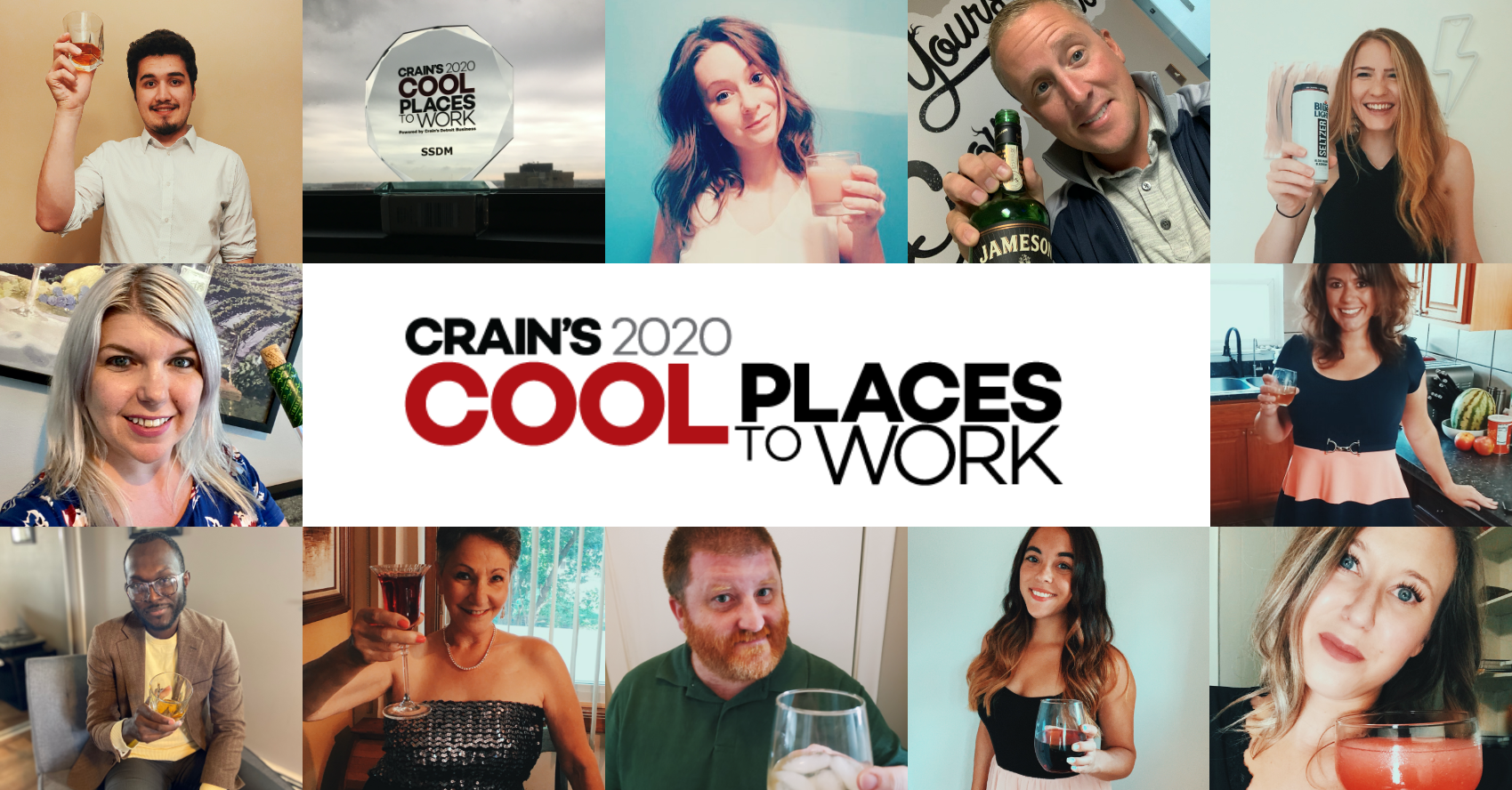 Like a rock
SSDM also was listed at #2344 on the Inc. 5000 list of Fastest Growing Companies in 2019. In addition, the agency is one of Metro Detroit's Best and Brightest Companies to Work For® and one of Crain's Cool Places to Work®. Not bad for a company founded in 2008 and just entering its teens.
With a commitment to solid, steady growth and a dedication to continuous innovation in the digital marketing arena, SSDM expects to be around for a long time to come.