On the surface, Bree Glenn is an experienced marketer, public relations professional and mother. Her LinkedIn cover modestly states "Marketing Communications Professional." Her Facebook headline reflects her life succinctly: she is a "wife and mama" and a "believer that people are inherently good."
In reality, she is even more profound. Here's what her social media profiles won't tell you.
All the pieces
On any given day, Bree wears many hats, and it's her broad range of experience and adaptability that's helped her find success in every step of her career. Bree started out in public relations at a PR agency whose primary client was a Tier 1 automotive supplier. Here, she developed the cutting-edge (and at times cutthroat) skills needed to sustain and advance her client's brand through publicity campaigns and other initiatives.
While her talent for PR is undeniable, her desire to make a difference led her to pursue a deeper purpose — and companies with compassion-first philosophies. Bree says that she attributes this to her compassionate upbringing.
"My parents encouraged me and my sister to join them as they delivered Meals on Wheels at Christmas. This had such an effect on me, that I even chose to give away some of my Christmas gifts to less fortunate children. I just really love helping others."
Big brain and a bigger heart
That young visionary was not going to be stuck as a corporate ladder-climber. Instead, Bree developed an affinity for nonprofits. She cultivated positive community engagement for causes like AIDS prevention, mental health and food insecurity.
Through her past roles, Bree has stayed true to her compassionate side, choosing positions where she could make a positive impact. Bree says it was her "mothering personality" that led her to work with nonprofits, including Common Ground and Forgotten Harvest.
Bree has had a deep involvement in shaping nonprofit organizations' PR messaging and digital marketing communications, including raising funds for nonprofits through grants and donors, social media campaigns, events and other fundraisers.
Her dedication to creating a better world was something that stuck out to our team at SSDM too — and it was her brand experience and dedication to improving the community that set her apart from the competition.
A change of pace
So, how does a PR superstar with an affinity for helping others find her way to client experience management? For starters, Bree's broad background and work advancing nonprofits are the ideal segues to successfully knowing how to champion a client's brand within an agency setting.
Working at a nonprofit often means being a jack of all trades, and a PR role naturally blends into other roles like digital communications or graphic design. Likewise, a PR director not only knows which platform to use for what but also possesses the skills necessary to utilize each to its fullest potential. Every effective communication strategy integrates PR and marketing and Bree naturally gained a stacked set of skills that can help clients reach their target markets.
"You have to be self-motivated and figure out how everything works. That's the only way to be able to comprehend and spread the message of what you and your client are trying to accomplish."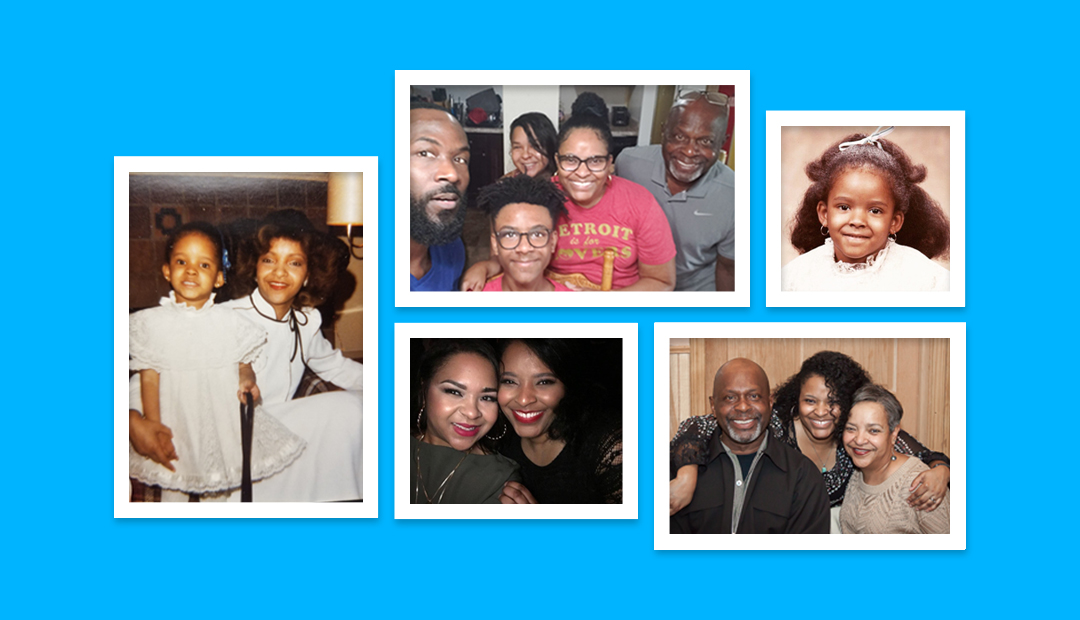 A family atmosphere is the best fit
With 20 years in client-facing roles, Bree has established herself as an industry expert. Being on both the agency and client side of things had her eager to return to agency life where she could put all of her combined skills to work. And her extensive work in PR messaging and her empathetic listening skills made her the perfect addition to SSDM's client experience team.
During one of two stints at the Detroit Medical Center, Bree enjoyed the family atmosphere she found there. She professes to have found that same sense of unity at SSDM, and we are delighted to add her immense talent and captivating energy to our agency family.
She even revealed that part of the reason she joined our team is to learn from other subject matter experts and continue expanding her repertoire. Thanks, Bree… you shouldn't have.
Just a few fun facts
Outside of her countless professional talents, Bree is also an award-winning clarinet player and 80's horror movie buff. Nightmare on Elm Street, Halloween, Hellraiser, Friday the 13th… you name it, she's seen 'em all.
Please join us in welcoming Bree Glenn to the Client Experience Team!
Bree is all about the experience. See why client experience management is essential at a digital agency.
Bree is all about the experience. See why client experience management is essential at a digital agency.