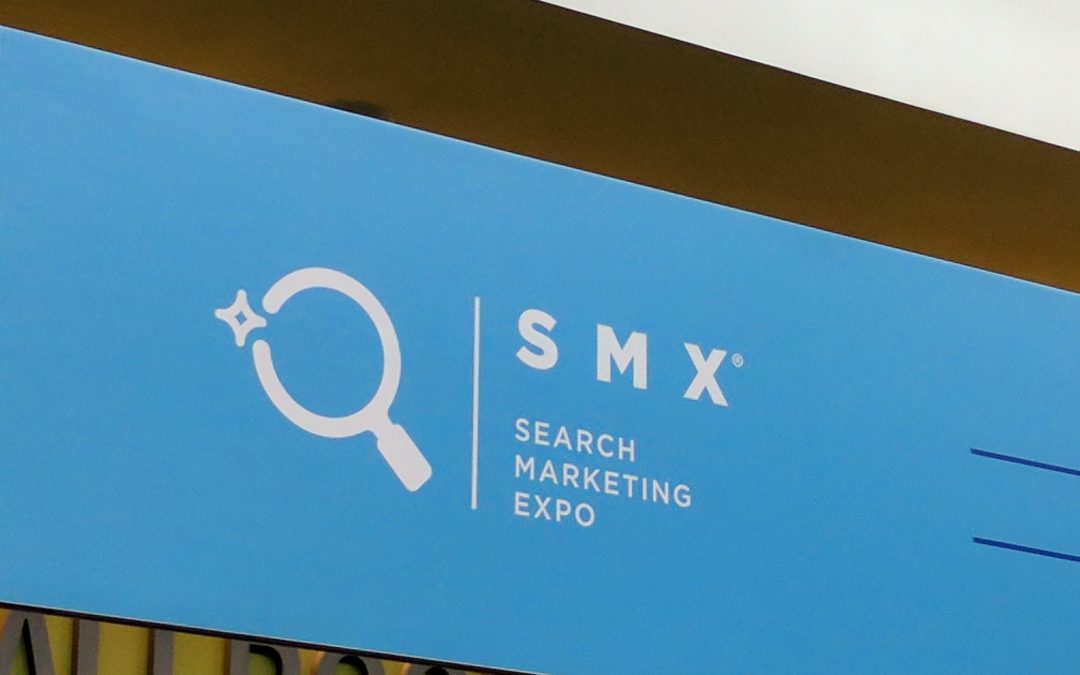 It was a great first day at SMX West. There are probably only around 1,500 people here, which really surprises me. It also excites me because it puts SSDM in a small group of agencies that are not only attending these, but are able to come back and implement. I attended "Thinking Outside the SEM Box" which had a lot of great case studies about unorthodox campaigns.  Like KitKat purchasing football team names in Adwords to attempt to give scoring updates to their every challenging 18-24 male market.
A repeating theme of the day was how social and search need to be connected in strategy and execution. Looking at SEO and Social and PPC separately is not the way to go, we know this, but it's nice to get the affirmation. Maggie Malek (@MagsMac) was really good.  Speaking about the relationship between search and social, Maggie said, "We know everything is changing but everyone is acting like nothing is happening. Brand development happens through social and search." There is so much education that has to continue to happen in the marketplace.
Bruce Clay is basically the Father of SEO, I'd say Perry Marshall is the Father of PPC.  Bruce had a lot of swagger actually. He was kind and humble but didn't want to take anyones shit. A true sign of a man that's been around awhile, maybe a little cynical but certainly a master of his craft. The biggest takeaway was Bruce was saying how his agency has to reinvent themselves every 6 months to remain relevant.  The 'not set' organic change was a big hit, but uses an API from Search Council that allows him to see the actual keywords being used to generate SEO traffic.

Bruce Clay Key Takeaways:

Pop ups should show up with the follow: average time on site divided by 3.

Disavowfiles.com – Keep adding websites. Accumulated report over all-time. 

Outbound links are valuable. – Think like bibliography.

"We've increased page ranking by removing bad/old content."

"

If you'd been using the same website for 8 years, give it up."

API from Search Council to see your organic search terms.
Dynamic ads and visual content are the future. 85% of communication will be visual by 2018. I'll have more on this for my Day 2 recap, stay tuned!