ICES, the biggest expo extravaganza on earth, will be virtual in January 2021. Has your biggest conference or industry summit gone virtual? Are those personalized experiences gone too? Well, yes and no.
Till we meet again
Just like most of you, we sincerely hoped that by this fall, we would be back to some semblance of in-person conferences and events. But as we know, things aren't "going back" to in-person anytime soon.
Amidst the strategic juggling acts and budget reallocations, the reality is that virtual events are here for the foreseeable future. The good news is that the same digital marketing initiatives that were employed before will work just as well now, maybe even better.
SSDM recently conducted a survey of your peers to see how they are being impacted by the demise of in-person activity and how they are shifting gears to address sales and marketing goals which have not changed much, despite the totally new and different arena.
The personal touch
As a frequent conference speaker and attendee, I can tell you I certainly miss the conference's happy-hour crowds, raising a glass and sharing insights from the day's sessions, but you can still reach those attendees with highly personalized messages about your brand.
In a recent article in MarTech Today, Chris Elwell, CEO of Third Door Media notes that "Virtual events excel at identifying prospects and bestowing thought leadership." 
The first thing you have to understand is your audience. And the second thing you have to understand is their shortened attention span when it comes to the digital environment. Which is why you should focus your virtual efforts on those who are attending. Here are a few ways to get started:
Determine appropriate persona profile based on typical attendees

Segment your lists and messaging

Clearly identify your KPIs (Key Performance Indicators)

Create a communications plan

Create highly personalized communication
As soon as attendees register, start a dialog that continues right through the conference or summit, and definitely afterwards. I have seen lots of success through personalized LinkedIn connections, email automation and other tactics to start the one-on-one dialogue that leads to brand engagement.
Your new 3D interactive booth
Ok, so it's not a booth, but your virtual exhibit space should still provide an engaging experience. This can start with your website content like  landing pages and blogs, but should also include proper video and backdrop setup if you're presenting or interacting with audiences. 
If you are a sponsor or exhibitor, you'll get a list of early registrants, and updates every several weeks. Initiate introductory, personalized reach-out, with a message demonstrating excitement that you'll both be at the show. 
Quick things you can do with attendee lists:
Segment them into sublists for personalized communication

Organize the data so you can create look-alike audiences in the future (as long as you have the right permissions, of course!)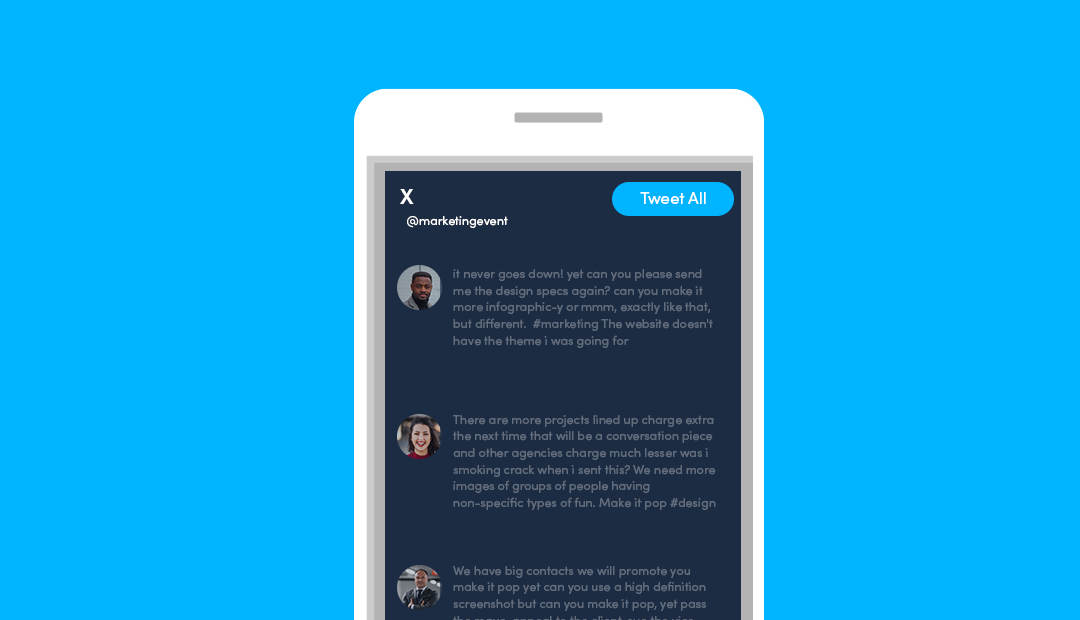 Show dynamics
Your event-day strategy needs to be laser-focused, reaching out to various attendees on their chosen channels. You can use carefully crafted messages to open up the conversation and provide content that sends them to your virtual booth (carefully crafted website content). 
Other things to consider::
Tweet storms

Contests

Instagram stories
Make them fun to ensure that they'll get everyone engaged.
Conduct user forums. Provide your super-hot new video. Allow attendees to answer an industry-targeted survey. And, these are just a few things to get you started.
If you're presenting
If you are presenting during the show, make sure you've done your prep work beforehand. Checking things like proper internet connection, audio, background noise (make sure it's quiet!), background backdrop, and lighting can make such a difference. And hey, if things go awry on show day, it's OK. Technology problems can happen. Make sure you have a back up plan (or two) in place, and when in doubt, hit the reset button. After the party's over
Post-event interaction is quite possibly most important of all. How you continue the conversation is pivotal. The data will tell you about your audience. And best of all, it's all first-party data!
Use the data to learn more about your best prospects, let the relationship grow, personalize the communication and invite further interaction through ongoing engagement.
If you were presenting, make sure to follow up with anyone who had direct questions after the event, or even those you didn't get to answer. These one-on-one connections can make all the difference! 
Build on the momentum
A solid trade show strategy takes time and effort, whether in person or virtual. You can certainly continue to ride the wave for a good long while afterward. If all the proper tracking is in place, the data gathered during a six-month long campaign should provide enough audience insight to support your marketing efforts for the months to come. Until it's time to do it all over again!
Want to see how SSDM rocked CES? Check out our Bosch CES trade show case study.