SSDM is excited to keep "Metro Detroit's Best and Brightest" on its roster of accolades.
SSDM is on a winning streak!
For the second year in a row, SSDM has been named one of Metropolitan Detroit's Best and Brightest Companies to Work For®, presented by MichBusiness. The program honors companies with "exceptional human resource practices and an impressive commitment to their employees." 
As a proud people-first organization, the SSDM team is pretty stoked, to say the least.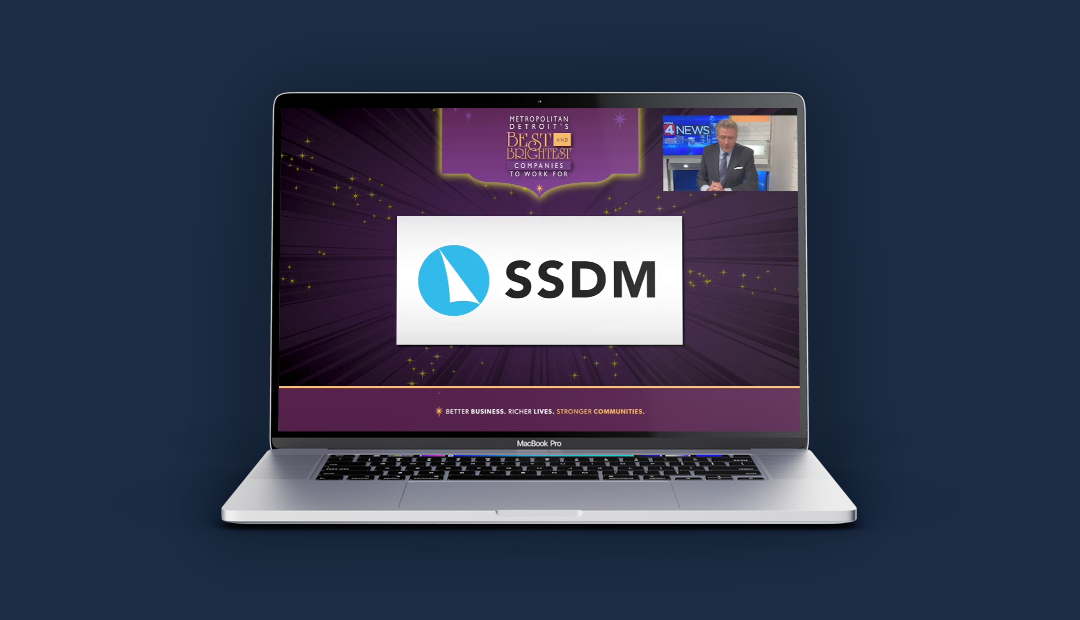 Growing ourselves
The participation process for Best and Brightest features three components: a company self-assessment survey, anonymous employee surveys, and a third-party evaluation using regional and national benchmarks. Assessment reports are provided for each company, offering valuable insight to help identify opportunities for growth.
At SSDM, we believe in the idea of growing ourselves to grow others. It's reflected in our culture, work ethic, approach to leadership, people and office walls. We even have a Master Gardener managing our day-to-day operations!
"Awards are great morale boosters and a strong indication that we're on the right track. And it's even more special when our teams share their thoughts and highly rank their experience here," says SSDM CEO Nick Skislak. "Despite this year's constant curveballs, the SSDM team became 'work from home' experts and have kept the momentum going for our clients and culture."
SSDM was recognized during a virtual awards event on October 27, 2020 emceed by local news celebrities Devin Scillian of WDIV Local4 News & Tom Jordan of WWJ Newsradio 950. 
It's an exciting time for SSDM, as the agency has recently gained some incredible recognition. We've also been named one of Crain's 2020 Cool Places to Work in Michigan and we were on both the Financial Times and the Inc. 5000 lists of Fastest Growing Companies in America