SSDM is extremely proud to add "Cool Place" to its long list of accolades for excellence in digital marketing.
 SSDM is a cool place to work!
In our first attempt to submit for the coveted distinction, SSDM earned the right to be called one of Crain's 2020 Coolest Places to Work in Michigan, as recognized by Crain's Detroit Business and Best Companies Group. To say we are geeked would possibly be an understatement.
Culture is everything at SSDM, so being cool adds a bit of cache to our persona. Being cool is sunglasses, top down, blasting tunes.
We always knew we were cool, now we have an esteemed panel of judges validating it.  SSDM is listed in the top two-thirds of the list, at #61 out of 100 overall, and at #21 in the Small Employer category of 32 companies.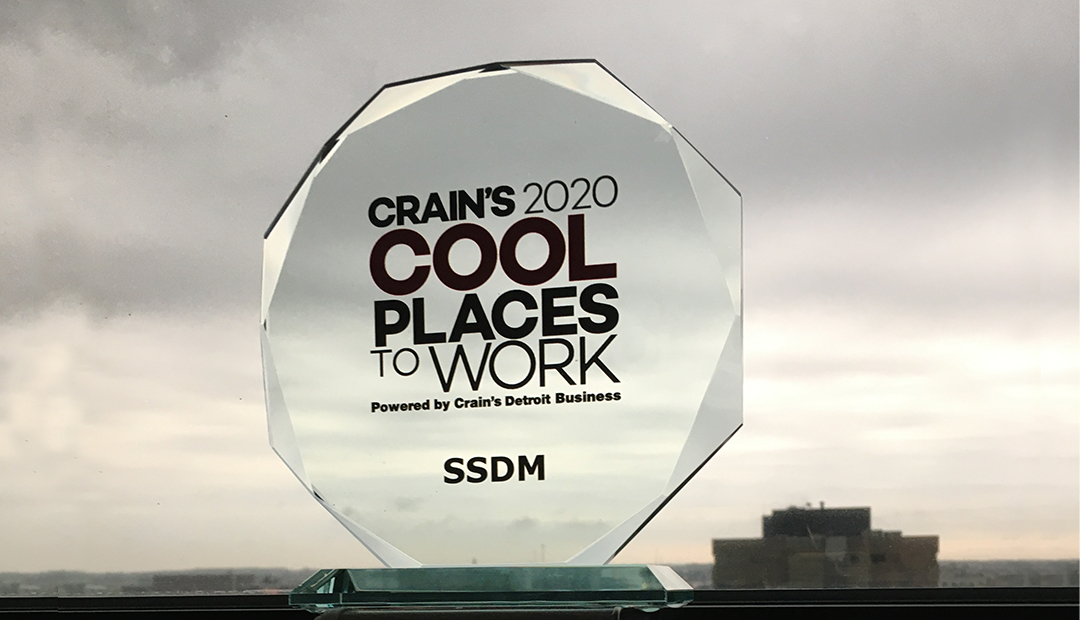 Employee voices
This statewide survey and awards program was designed to identify, recognize and honor the best places of employment in Michigan, benefiting the state's economy, its workforce and businesses.
The first part of the process, worth approximately 25% of the evaluation, includes a thorough review of  each nominated company's workplace policies, practices, and demographics.
The second part of the process, worth approximately 75% of the evaluation, consists of an employee survey to measure the employee experience. Aggregated responses and individual comments are reported to each company.
"This award is especially gratifying because it's based on the thoughts and feelings of the SSDM team, so while the recognition is certainly great, the real win comes from the comments and ratings we received from our team," says SSDM CEO Nick Skislak. "We work really hard to maintain a collaborative culture where great ideas and superb work can flourish, all while being totally cool,  of course!"
There is no "i" in "team"
Partner and creative director Michael J. Taylor II says, "We are especially proud of the way this team has responded to the challenges posed by the pandemic. Productivity not only did not wane, it actually increased as this dedicated group of individuals continues to exhibit the strong, collaborative attitude that contributed to this award win."
The company's emphasis on "people first" was evident in the comments provided by SSDM employees in response to the survey. Amanda Farley, partner and accounts director, says, "We've really put a lot of effort into our culture and employee benefits, and even while hunkering down from home, we're working hard to provide an environment where team members can thrive."
SSDM was recognized during a virtual event, produced by Crain's Detroit Business, and held on August 14, that revealed the 100 companies; the company also was featured in a special publication by Crain's Detroit Business on August 17, 2020.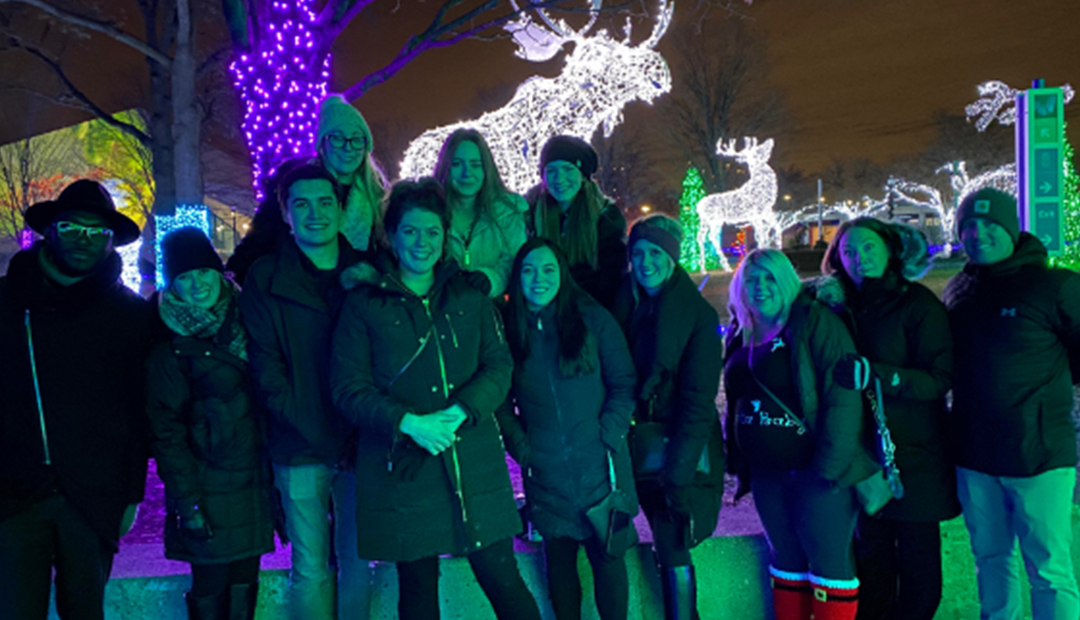 Recently, SSDM also has been named one of Metro Detroit's Best & Brightest Companies to Work For®, and the agency is on both the Financial Times and the Inc. 5000 lists of Fastest Growing Companies in America for 2019.
Each month, SSDM features one of its team members to highlight the ways in which their talents support the team for outstanding client initiatives. We invite you to check out their thoughts as well.