"I do believe something very magical can happen when you read a book."  ~ J. K. Rowling 
Everyone at SSDM takes pride in relentless improvement, whether it relates to work, side projects or the pursuit of happiness. We came together to create a list of SSDM's favorite books, blogs, and newsletters for National Reading Month.
Here are some standout submissions from the team. Happy Reading!
Novel Marketing
Here Comes Everybody: The Power of Organizing Without Organizations by Clay Shirky
"It's a great analysis of organizations and the evolution of how people come together to perform various actions. Very interesting if you have an interest in how communication technology is changing human culture and organization" 
– Patrick Eslinger
Traction: Get a Grip on Your Business by Gino Wickman
"The six key components of strengthening your business. Every business should read Traction, as most have internal challenges that go undiagnosed. The EOS, Entrepreneurial Operating System will get teams working down the same path for success to clarify your vision, people, data, issues, process, and traction. " 
– Lisa DiFalco
The Art of Happiness by the Dalai Lama and Howard Cutler
"As a person whose role is to support and communicate with the team, I have this book to thank for shaping much of the interpersonal communication strategies that I use every day. Learning to operate from a place of understanding and compassion for others continues to be a lifelong endeavor." 
– Stephanie Fica
"It has been one of my favorite leadership books I've read thus far. "Leadership is not about titles or the corner office. It's about the willingness to step up, put yourself out there, and lean into courage. The world is desperate for braver leaders. It's time for all of us to step up." 
– Amanda Farley 
Creative Strategy and the Business of Design by Douglas Davis 
"I enjoyed this book because it explores how creatives can take on a critical strategy role when it comes to creating for businesses. The book also talks about the importance of creating a story to develop connections with customers." 
– Carissa Wesson
Permission Marketing by Seth Godin 
"When it came out, it really revolutionized the way we thought about the customer journey and how we engage with our audiences." 
– Laura Oliveto
Exactly What is the Difference Between a Branding Agency and a Digital Agency?
Exactly What is the Difference Between a Branding Agency and a Digital Agency?
News to Me 
After looking over the results from our poll (and in an effort to not write a book ourselves with this!) we condensed this section to the most popular submissions for newsletters and blogs. These were, by far, the most popular submissions we had. They are our go-to sources to stay up-to-date on digital marketing trends.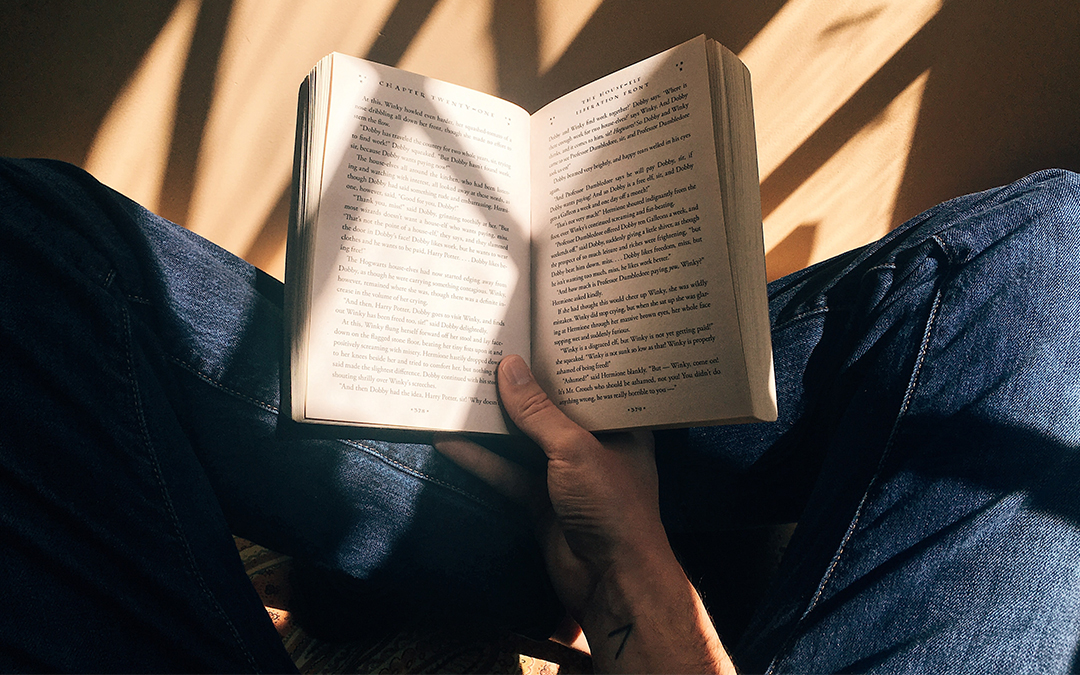 Let's Get Personal
Lest you think that we only read business intelligence books, the team shares their personal favorites.
John Dies at the End by David Wong 
"It's the first book in a series of three. It's kind of a Cosmic Horror Comedy series, mixing terrifying, unknowable horrors with modern slice-of-life experience of the two main characters John and Dave. Many of its ideas are thought-provoking, exploring the layers of reality that common experiences don't access, but are there nonetheless. I love all the books in this series for different reasons. They are funny, gripping, frightening and wonderful." 
– Patrick Eslinger 
"Though this is not a recent read, I find that I come back to it often. Obama tells the story of her life as a young girl, her struggles and her ways of overcoming those obstacles. She is a powerhouse woman who advocates for the well-being of girls all around the world and has been criticized through all of it. I would recommend this book to anyone who enjoys an enlightening story and who is stuck on finding their passion." 
– Hanan Azom 
Greater Than Yourself by Steve Farber 
"The true meaning of life is giving back what we have, to share, inspire someone's personal growth. Greater Than Yourself is a way of life and is told through a story of how others have done just this." 
– Lisa DiFalco 
"It has every element of a great book. History, romance, time travel, suspense, and intrigue. Can an English teacher from a small town in present-day Maine go back and prevent the assassination of the President of the United States?" 
– Laura Oliveto 
"I recommend this book to anyone interested in the how and why of human thinking and logic. As a marketer and storyteller, it's a reminder of the power of simplifying one's message when communicating." 
– Aly McTaggart
Will YOUR Dog Reincarnate? by Gail Graham 
"This helped me through my dog's passing in December." 
– Amber Deedler
The Great Gatsby by F. Scott Fitzgerald
"I like the story, the theme/undertone and it's a rather quick read." 
– Monica Lynn 
Whew, that was a lot. We hope you found something useful or got a sense of what we're interested in around here.
"Books are a uniquely portable magic." 
~  Stephen King