This year's SMX West in San Jose was presented in a slightly different manner than previous years. With a redesigned format, the two-day conference still boasted rich SEO- and SEM-centric content, but in a more intimate setting.
Although fewer sessions were held throughout each of the two days compared to last year's SMX, the content still packed a punch with many insightful and actionable takeaways. Not to mention, this was the second time Amanda Farley presented on the Customer Journey (we'll get into that a little later.)
Watch out for Bing
Being an SEM- and SEO-focused conference, you would expect the biggest search players to be in attendance, which they were. However, the shining star may not have been who you expected. While Google presented relevant, buzz-worthy topics like Voice Search, AI and ways to engage users through YouTube, Bing came in with their best foot forward.
When thinking about search engines, even Bing tells you to "Google it." But what most people may neglect to remember is that Bing is powered by Microsoft, one of the largest technology innovators in the world. From new partnerships with Verizon Media to innovations in search intelligence, Bing and Microsoft have something to prove as the after-thought in search, only coming in second to Google.
Did you know you can conduct searches, sourced by Bing, from any Microsoft product through the Smart Lookup feature? Even in Microsoft Word.
Yes, Facebook has an algorithm too
One of the most valuable sessions from day two came from Michelle Morgan from Clix Marketing, focusing on how to leverage Facebook's algorithm to maximize ad performance. Michelle's space analogies made this session even more engaging.
By understanding and strategically focusing on three main components to a Facebook campaign, you can "play the Facebook game." She correlated being too broad or too restricted in your audience targeting to a space shuttle re-entering Earth's atmosphere. If you don't get it exactly right, you could enter the atmosphere like a ball of fire if you undershoot, or you could overshoot and bounce right off of the atmosphere. Meaning, being too broad, you're going to completely miss your target or being too narrow, you're going to burn out your audience and spend your budget with little to show.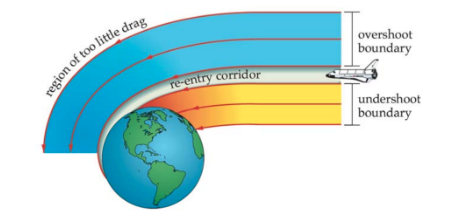 Michelle broke down (in detail) three factors for Facebook campaign structures.
Campaign objective: Take into account Facebook's campaign objective options when determining which is best for the campaign's goals.
Leverage the Facebook Pixel to track any standard or custom conversion to aid Facebook in optimizing delivery based upon those primary goals. Michelle also suggested leveraging Google Tag manager to pull in Pixel data to increase the effectiveness of conversion optimization.
Budget: Facebook has two types of budgeting methods: Lifetime and Daily, and each of these budgets serves very different purposes. While both of them have their pros, there definitely is a strategic decision to be made as to which type of budget to use, dependent upon your campaign's goals and objectives.
Lifetime budget is spent throughout the duration of the campaign with Facebook increasing or decreasing spend based on conversion performance. Lifetime budget is ideal when running campaigns that won't have many changes to date ranges and overall budgets. Drastic changes to either will greatly impact performance.
Daily budget is a set limit to be spent each day. Facebook will do its best to spend that entire allocated amount no matter the conversion performance. This type of budget allocation is best utilized for campaigns that are to remain evergreen or that do not have an end date. Daily budgets also allow marketers to fluctuate budget throughout multiple ad sets with very little impact to campaign performance.
Target audience: We know Facebook has a range of targeting options but limiting your audience, or even keeping it too broad will result with you having an unknown range of potential data points.
Long term success with audience targeting is best achieved when going after the lowest hanging fruit within the target audience.
By expanding interests, you're allowing Facebook to search for audiences that behave similarly, or have similar interests (yes, Facebook knows), which may increase your conversions and decrease the cost per conversion.
Leveraging segmented lookalike audiences, either through website visits, or even importing a list of current customers is another simple way to keep your audience in that sweet spot without missing the mark.
While Michelle had so much more to say, we don't want to share all of the ingredients to the secret sauce. We'll save those for our recap on the session on Search Engine Land.
Amanda Farley speaks our language
SSDM is focused on the Customer Journey and Amanda's SMX West presentation was incredibly fitting. While marketing has historically thought to be a linear process, we like to think otherwise. Instead of the sequential, individual touch points, we like to look at the Customer Journey more like a tornado, with multiple touch points swirling at the same time and customers jumping from stage to stage.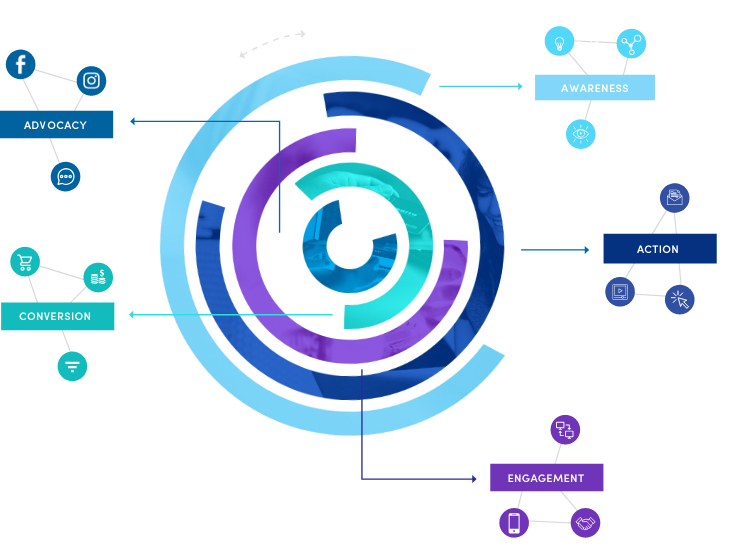 Take a look at your own Customer Journey through a different lens and try to avoid high-funnel tunnel vision. This will allow you to gain a better understanding of how each piece plays into your final goals.
Amanda explains that during the campaign planning process, there are five questions you must answer:
What is the goal?
Who am I talking to?
What matters to them?
What are the steps in the decision-making process?
How am I helping through that process?
By answering all five of these questions, you're going to make the campaign strategy process simple and effective for your overlying goals.
While Amanda's conversation continued on to leveraging effective campaign tracking and optimizations, we'll let you check that for yourself! Download Amanda's SMX West deck to see what other cool information she shared.