"Ecommerce campaign that increased online store sales 200%+"
Through a multi-touch integrated digital campaign, we reached new audiences and increased online sales by highlighting unique product capabilities.
Reaching Michelle DIYer

and Sebastian Creative
Buyer persona driven strategies for B2B and B2C ecommerce campaigns.
US Search Awards

nominated campaigns
132%+ in Paid Search Sales, 219%+ Online Conversions,
372%+ Market Penetration   
Creative content driven

by search
900%+ Organic Shop Revenue. Interactive Content. Videos. Infographics. Engagement.
Analytics
Mapping the customer journey through data-driven campaigns
Increase in Google Organic Revenue
"The mutual trust in our partnership allowed Stikwood to experience massive growth in a short period of time. Integrated collaboration is at the heart of all we do and this project exemplifies that."
NICK SKISLAK
Founder, SSDM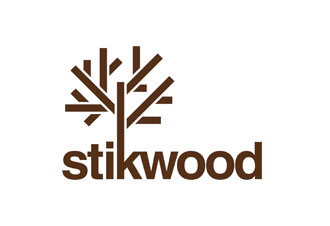 Have Questions?
We've got answers.
Why SSDM?
We don't believe in vendors and clients. We're partners. With everything we do, we integrate with your processes, platforms and personnel to ensure we're all working to achieve the same goal: your continued success.
What's the process of working with you?
Everything we do begins with discovery. We take a deep dive into your unique business, needs and wants to determine the best execution plan for success. From there, the rest is unique to your project.
When can we get started?
Ready whenever you are! Reach out by phone or form to get started.
What platforms do you integrate with?
Whichever ones you want! We definitely have our favorites, but pride ourselves in adaptability. Wherever you need us, we're here to help.
How do I know which platforms are best for my business?
Let us figure that out! Through our discovery process, we'll determine where your users are to give you the highest chance of conversions or sales.
How do I get people to my website?
A combined effort of paid and organic strategies is the key to success for appearing high on SERPs.
How long does SEO take?
There's no true way to determine when the results will be shown. SEO is a continuous effort, with algorithm shifts occurring almost daily.
What will my media budget be?
We'll work with your team to determine a media investment that makes sense for your brand, budget, and digital marketplace.
Do I need to do paid campaigns?
Not at all! Paid campaigns are not essential for search performance, but they definitely help with exposure and reaching your target audiences.
How do I know if folks are just browsing and not buying?
We can track it! With heat maps, user journeys and analytics, we can determine where your users drop off.
Will my website track inventory?
That depends on the website but is definitely a possibility.
Can I sell internationally?
For sure! Just make sure you're GDPR compliant.
Download the

Stikwood Case Study
By completing this form you agree to receive updates from
SSDM. Refer to our Privacy Policy.