Saying
bye bye to birdies
"Increasing online sales orders by more than 700%."
We created an integrated campaign utilizing search, content, social
and email to reach agricultural growers and other seasonal industries.
Strategies that take flight
Multi-funnel digital efforts to target users before, during and after their peak seasons.
Dairy Barns
Applying Avian Control before the migration of birds can help guard your livestock from unwarranted intrusion and costly sanitation procedures.
Akron, OH
Agriculture
Whether you have just a few acres or an abundance properties, Avian Control is your solution for keeping pest birds away from your crops.
Traverse City, MI
Commercial
As a commercial business owner, making a good impression on your customers and employees should always be a priority.
Sylvan Lake, MI
Residential
Your home should be the safest place for you, children and pets to enjoy the outdoors.
Akron, OH
Airports
Avian Control offers a variety of benefits to protect your airport. It's perfect for eliminating birds from all areas of your property.
München, DE
Purpose-Driven Website Creation
Informative content hub and easy-to-navigate shopping cart to facilitate online sales.
Organic + Paid Initiatives
US Search + Interactive Award-Worthy Campaigns
Blogs, landing pages, and emails, oh my!
Killer Content Award Nominee
Analytics
Award Winning Results
Over 500% Increase in Sales + Traffic YOY.
"SSDM has helped increase our online presence since 2014. They've been the cornerstone of our online growth and brand expansion. We love working with their team and look forward to continuing to grow our business with them."
JON STONE
President, Avian Enterprises, LLC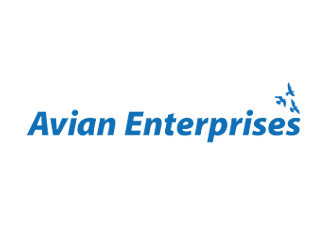 Have Questions?
We've got answers.
Why SSDM?
We don't believe in vendors and clients. We're partners. With everything we do, we integrate with your processes, platforms and personnel to ensure we're all working to achieve the same goal: your continued success.
What's the process of working with you?
Everything we do begins with discovery. We take a deep dive into your unique business, needs and wants to determine the best execution plan for success. From there, the rest is unique to your project.
When can we get started?
Ready whenever you are! Reach out by phone or form to get started.
What platforms do you integrate with?
Whichever ones you want! We definitely have our favorites, but pride ourselves in adaptability. Wherever you need us, we're here to help.
How do I know which platforms are best for my business?
Let us figure that out! Through our discovery process, we'll determine where your users are to give you the highest chance of conversions or sales.
How do I get people to my website?
A combined effort of paid and organic strategies is the key to success for appearing high on SERPs.
How long does SEO take?
There's no true way to determine when the results will be shown. SEO is a continuous effort, with algorithm shifts occurring almost daily.
What will my media budget be?
We'll work with your team to determine a media investment that makes sense for your brand, budget, and digital marketplace.
Do I need to do paid campaigns?
Not at all! Paid campaigns are not essential for search performance, but they definitely help with exposure and reaching your target audiences.
How do I know if folks are just browsing and not buying?
We can track it! With heat maps, user journeys and analytics, we can determine where your users drop off.
Will my website track inventory?
That depends on the website but is definitely a possibility.
Can I sell internationally?
For sure! Just make sure you're GDPR compliant.
Download the

Avian Case Study
By completing this form you agree to receive updates from
SSDM. Refer to our Privacy Policy.