2020 may have been the year that spurred management to determine that your company needs its own internal marketing team. If you've been making do with the assorted knowledge resident within your traditional marketing team, the pandemic forced a change in strategic direction for messaging, in order to cut through the barrage of messages coming at us all the time.
Mandate + priorities
You have to build an internal marketing team. But where do you start?
Start with the mandate – what is management hoping to accomplish? What problem do you need to solve? Is your competition eating your lunch? Are profits on the decline? Are your traditional methods providing measurable results? Can you even measure them accurately?
What is your department budget? This is a monumental endeavor if you've no experience, so compile your wish list, get all your priorities straight, and find out exactly how much money is being allocated to get the job done.
Ground level
You've got your budget and are ready to build a team. In order to solve the perceived problem, it is helpful to understand what the job really entails so you can properly post the necessary positions and get realistic candidates. Do your homework. Look at dozens of job descriptions and craft one that fits your individual, immediate needs.
If you're starting from nothing, you'll need to develop a bare-bones team, right out of the gate.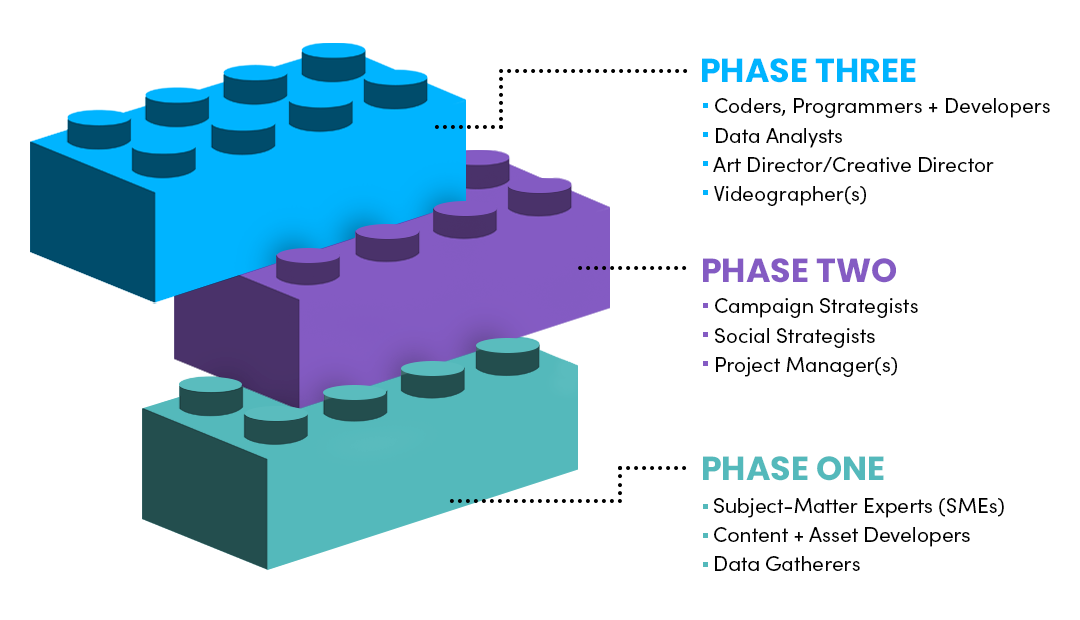 Since content is really the game here, acquire some subject-matter experts. Hopefully, these can be gleaned from elsewhere in your organization, perhaps from another department. You'd be surprised how many techies have a latent desire to get into the "fun" part of the business. And since digital marketing involves so much technology, this might eliminate one person you would actually need to hire.
A content and asset developer might not be so easy to find within reach, but if you must interview for this job, be thorough. If you need to combine these (as they are technically two roles) you're looking for a writer who understands how to use the creative tools needed to visualize that content.
Data gatherers will provide you with the ammunition you need to get to the next level where you can hire the folks who will give you the statistical fundamentals upon which to build strategy and understand the relative success of your efforts. At least you'll be able to determine the proper metrics and provide management with a certain level of measurement results information.

Additive expertise
Assuming that Phase One went well, you will want to add the second layer of experts. No doubt, you've been relying on consultants and subcontractors for some of this next group, and most likely, you've been doing the project management so you can keep a close eye on everything. But now it's time to bring some of those folks into the fold.
Campaign strategists are specialists. They typically have five years of role-specific experience under their belt. They are able to go beyond the numbers and extrapolate their meaning. A campaign strategist constructs the flow of the campaign, determining deliverables, messaging, creative direction, audience targeting and many other campaign elements. There is generally a certain amount of research associated with these positions.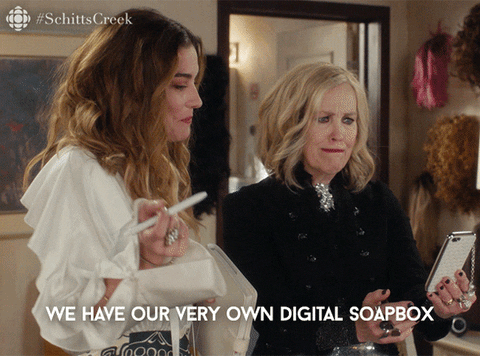 Equally specialized is the social media strategist. With 7-10 years experience in the digital marketplace, this person especially directs campaign direction for a socially focused campaign that engages the audience, guiding them along the consideration + conversion journey from initial awareness, through to advocacy. Social media is more complex than most imagine, with nuances that a pro will know.
Now that your internal team is growing, someone needs to focus them on all the day-to-day tasks that comprise a project. You should look for a project manager with at least five years' experience; previous agency experience would be a real bonus. A digital marketing campaign has many moving parts, so this is a position that must be carefully filled.
Fantasy team
At this point, you've achieved certain success and are ready to move to the "nice to have" folks. Till now, you've been outsourcing these services and whether that's going well or not, having all the players on the same ball field has real, tangible benefits. Now we're getting into even more specialized skills but these people will round out your internal team nicely.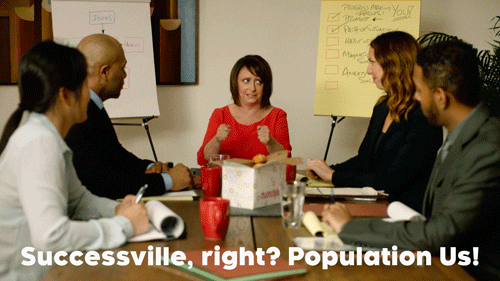 Coders, or programmers and developers are really nice to have, especially if you're developing and managing websites or landing pages, and collecting and parsing lead generation data, as well as many other technical aspects of the digital marketing realm.
We mentioned the data gatherers on the ground level of your team, and while they are invaluable, another very specialized skill is represented by those who can interpret the numbers and generate complex reports. Data analysts, working closely with the data miners, are essential to proper campaign focus for audience targeting and messaging.
If you've been blessed with enough budget to manage it, the next two are a real big plus for your internal team.
Advertising and marketing are visual communications, so an art director/creative director is always super handy to have in-house. If you've been working with a great freelancer, see if they'd like to come aboard.
Depending on the nature of your marketing campaigns, it might be wise to have a videographer on your creative team, especially if YouTube is an important channel because your product or service is highly technical and best served by video content. If you don't have a library of MP4s, this is another position that might eventually shift from freelancer to staffer.
What should you do in the meantime?
As we've mentioned, we recommend you develop a solid relationship with an agency to provide additional support and guidance. Your agency should be able to work with you on a project basis so your team can hone their skills, learning on the job.
Although each case is different, a digital marketing agency is usually called upon to:
Analyze your data and provide recommendations
Develop strategy, creative, design, development, and project management to measure outcomes
Your level of needed assistance will vary, of course, based on where you are in your team-building process, but many excellent, long-term partnerships have been born out of the need for project-based support, digital marketplace counsel and consultation, and technical prowess.
This is a pretty typical roadmap, and it most closely mirrors how I built SSDM but, given that every situation is unique, feel free to modify as you see fit. Have fun!
What does an effective digital marketing team look like?
What does an effective digital marketing team look like?