"A lead generation campaign that drove 94%+ increase in new prospects"
We integrated a digital campaign that would reach new B2B audiences to help establish OTC as a new Bosch brand, as well as drive new product demo leads.
Reaching shop owners &

diagnostic technicians
Programmatic campaigns leveraged multiple customer journey touchpoints that captured top performing audiences to drive new prospects.
Targeting users through

interactive media
Over 8,000+ YouTube Subscribers, 200% in Brand Video Views and 600%+ Qualified Impressions.
Data driven

search strategies
Using our most engaged audience lists and historical keyword data we increased phone inquiries by 46%.
Building relationships with

shop owners and technicians
Customer journey driven campaigns that helped turn web traffic into prospects.
Analytics
Impact through data-driven

evolving campaigns
Increase In Demo Requests
Increase Remarketing Click Through Rate
"The SS Digital Media team has helped bring our OTC brand to a new level."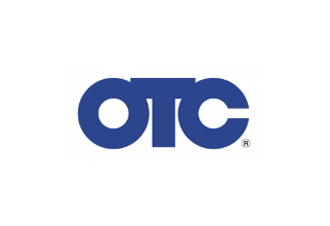 Have Questions?
We've got answers.
Why SSDM?
We don't believe in vendors and clients. We're partners. With everything we do, we integrate with your processes, platforms and personnel to ensure we're all working to achieve the same goal: your continued success.
What's the process of working with you?
Everything we do begins with discovery. We take a deep dive into your unique business, needs and wants to determine the best execution plan for success. From there, the rest is unique to your project.
When can we get started?
Ready whenever you are! Reach out by phone or form to get started.
What platforms do you integrate with?
Whichever ones you want! We definitely have our favorites, but pride ourselves in adaptability. Wherever you need us, we're here to help.
How do I know which platforms are best for my business?
Let us figure that out! Through our discovery process, we'll determine where your users are to give you the highest chance of conversion or sales.
How do I get people to my website?
A combined effort of paid and organic strategies is the key to success for appearing high on SERPs.
How long does SEO take?
There's no true way to determine when the results will be shown. SEO is a continuous effort, with algorithm shifts occurring almost daily.
What will my media budget be?
We'll work with your team to determine a media investment that makes sense for your brand, budget, and digital marketplace.
Do I need to do paid campaigns?
Not at all! Paid campaigns are not essential for search performance, but they definitely help with exposure and reaching your target audiences.
What do you define as lead generation?
Just that, generating leads! Whether you're looking for form fills, phone calls, store visits or anything else, we'll create a custom plan for you.
What platforms/softwares do you integrate with?
Any + all. We definitely have our favorites, but we'll integrate with any software you currently use or plan to use in the future.
What's your approach to lead generation?
It all depends on what you're looking for. We'll create a custom plan based on the leads you're trying to generate, your business services or products and internal processes/capabilities.
Download the

OTC Case Study
By completing this form you agree to receive updates from
SSDM. Refer to our Privacy Policy.