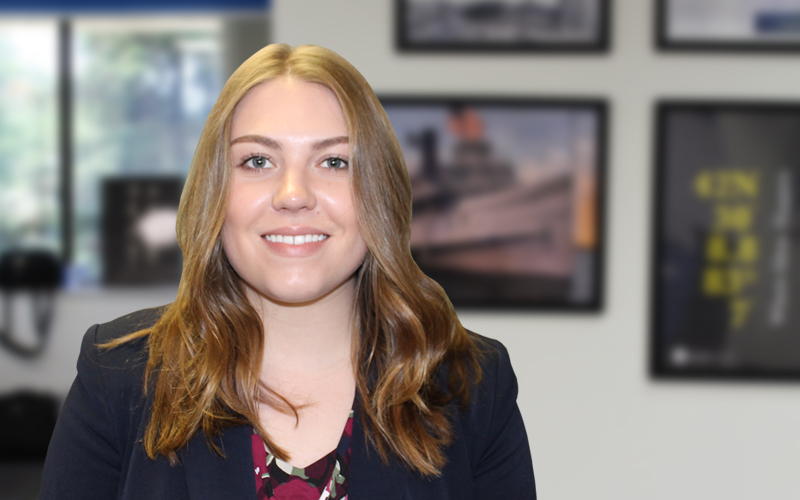 I can't believe it's over. When I first started my internship, I was so nervous. I had never done anything in my field except what I did at Central Michigan University. Somehow I did it. I surprised myself along the way, too.
Work, Work, Work
I had no clue how to do anything when I got here. The first couple of weeks I felt like I was constantly taking in new information. I had no idea how much work actually goes into creating a social media calendar (A LOT).  My poor parents looked like I was explaining an algebra equation to them when I talked about SEO or landing pages. Even though it was a little overwhelming, I loved every second of it. I am walking away with all kinds of new knowledge.
The SSDM Team
Even from my first encounter with the SSDM team at the CMU internship fair, I knew I was going to love everyone here. My interview was filled with jokes and horror stories about professors past. It was a blast! Even on days when we are all crazy busy, there's still time to tell a funny story. If I could only choose one thing I'll miss, it would be the amazing energy at SSDM.
Upwards and Onwards
Well, it's my last day…I'm heading back to my last semester at CMU. People ask me all the time what my dream job is and I never knew how to answer. I could think of over 10 areas I want to try. However, after having this amazing experience, I now have an idea. I want something where I can write fun things like dog-related blogs, but also be challenged with a social media calendar. I want a unique range of clients, with everything from credit unions to bird control. Most of all, I want to work in a setting where the people I work with will criticize, applaud and most importantly, encourage me.
Thank you so much for this amazing experience, SS Digital Media. I will never forget all of the things I learned at my first internship.